IN THIS TOGETHER – WE ARE STILL OPEN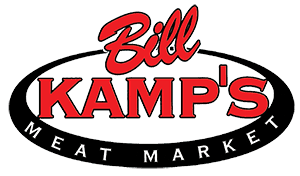 To do our part to protect others from this pandemic, we have worked all weekend installing plexiglass, and all employees will have on face masks as well. We have also put down tape on the floor to ensure everyone respects the rule on social distancing. We are all in this together, so please help us by reading signs on how to proceed as you enter the store, and let's all work together to try to keep everyone safe. We will get through this!!!
Proudly serving Oklahoma City since 1910
Still proudly serving the finest meats and customer service.
Bill Kamp's Meat Market has been serving the finest quality meats and customer service in OKC since 1910 (yes we are the ones from NW 25th and Classen and simply moved 18 years ago).  We believe it is time to get back to the basics of eating quality food prepared by you or us, and our goal is to bring family dinner back to the table.  After 108 plus years, we have a staff of master butchers with the highest quality products available from fresh beef, pork, poultry, handcrafted bacon and sausages by Bill, as well as awarding winning BBQ and much more. We also have the freshest house made deli items, sides and desserts to complete your meal.  So, come in and see what the difference is from a small mom and pop store and big chain stores!
Watch the video below to learn a bit about our great customer service and sometimes…free entertainment!
We are a proud member of Keep it local
SPEND $25 OR MORE GET YOUR CHOICE OF A FREE 2OZ. OF BILL'S BLEND OR BILL'S BBQ RUB ($2.99 VALUE)
SPEND $50 OR MORE GET YOUR CHOICE OF A FREE 8OZ. OF HAM SALAD, CHICKEN SALAD OR PIMENTO CHEESE ($5.99 VALUE)
SPEND $100 OR MORE GET YOUR CHOICE OF ONE FREE MADE IN OKLAHOMA ITEM (UP TO $7.99 VALUE)
(CANNOT BE COMBINED WITH ANY OTHER ONGOING OFFER, PROMOTION OR DISCOUNT)
Note: To receive the Keep It Local OK deals, you must have a Keep It Local OK card. If you do not have one yet, we sell them at the store for $15 each and they will help you get special deals at over 200 local businesses. More information about Keep It Local OK.
Daily Lunch Take Out Specials
Daily specials are $7.99 for the sandwich or $8.99 with a choice of one of our deli salads.